Bad science, good people
Please please understand, I'm not saying that when NHTSA's contractors claim to discover the SFST works at whatever BAC NTHSA wants it to work at, they are cheating. I don't think they are. My guess in NHTSA and its contractors haven't thought rigorously about how diagnostic testing works. I don't think they are liars. I think their science isn't very good.
Nothing here at FieldSobrietyTest.info suggests police are liars or NHTSA's SFST validation contractors are cheats. Police are honest, honorable people.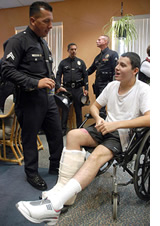 For goodness sake, they go to work in bullet-proof vests! They're better men than me. The lady police are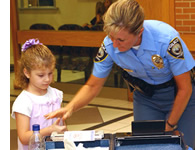 better men than me. But they are not scientists.
The fine folks at NHTSA are good people doing their best. But mostly they are not scientists.
Science is harder than it looks. Validating diagnostic tests is harder than it looks. Validation methods based on common sense lead immediately to immense over estimations of test accuracy in a way that is entirely invisible to non-specialists. SFST validation science looks like real science. But it's not. SFSTs are not junk science because somebody is cheating. SFSTs are junk science because they were invented and tested by wonderful people who lacked the specialized training necessary to know the subtle tricks required to validate a diagnostic test in a scientifically meaningful way.
FieldSobrietyTest.info is not about these good people, it's about that bad science.