NHTSA conceals the accuracy of the SFST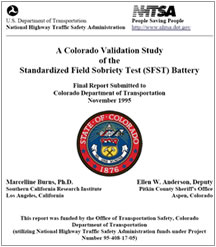 NHTSA teaches DUI officers that scientific field research repeatedly validated the SFST as 90-something percent accurate, but if you read the field study research papers you're in for a surprise. None of them have a sentence beginning, "The accuracy of the SFST is…" NHTSA's SFST validation studies keep the accuracy of the SFST secret.

What NHTSA's papers do report is the accuracy of police officers. The front page summary of NHTSA's 1998 San Diego study puts it this way: "officers' estimates of whether a motorist's BAC was above or below 0.08 or 0.04 percent were extremely accurate."

You're supposed to think officers achieved their accuracy by administering and relying on SFSTs. It ain't so. The data prove officers ignored the SFSTs. If they had believed the SFSTs and relied on them, they would have been much less accurate than they were. And those 1998 San Diego officers whose BAC predictions were so accurate? They didn't only do SFSTs. They also did portable breath alcohol chemical tests (PBTs) on every driver.

The research data on this page prove that the 90-something percent accuracies reported by NHTSA are different from the accuracy of the SFST itself.

These data prove...everybody fails


In this most recent most up to date official NHTSA SFST validation study, trained, experienced, certified SFST officers on regular DUI patrol administered SFSTs and measured BrACs on hundreds of drivers. The data showed that...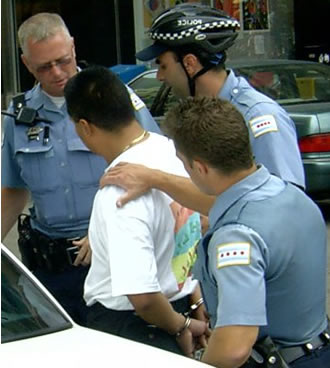 296 drivers performed at least one of the three components of the SFST.
292 failed – 99%
4 passed – 1% Three of these four drivers were tested by a single officer. The fourth was tested only with OLS.
In other words, seven highly experienced alcohol enforcement officers, personally trained by Dr. Burns, patrolled a major US city for more than five months, stopping and assessing hundreds of motorists with SFSTs. In all those months, in all those hundreds of tests, only one officer ever completed even a single SFST that came back "non-impaired" at the 0.04 - 0.08% BAC level. NHTSA science proves that for six of seven highly experienced DUI patrol officers, every single driver who is able to take the SFST fails the SFST.

NHTSA describes these results this way:

"[O]fficers' estimates of whether a motorist's BAC was above or below 0.08 or 0.04 percent were extremely accurate....BAC was above 0.04 percent but lower than 0.08 percent were accurate in 94 percent of the decisions to arrest."
[Stuster and Burns, 1998, page iii]
To learn how NHTSA changed a 93% innocent driver failure rate into a 94% success rate, see They Changed The Answers